Food Blankets is a Unique Gift Idea for Anyone that Likes Food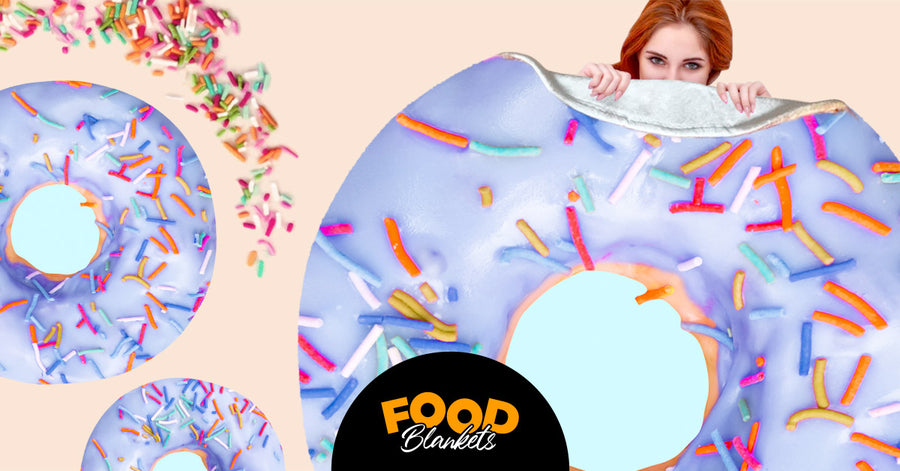 Have you ever used a blanket to roll yourself into a burrito? If so, then you can prepare to be excited about the chance to actually have a blanket that looks like one. Food blankets are rapidly showing up everywhere on the internet, and you can find people snapping photos of their favorite ones to post all across their social media sites.

When these blankets first showed up, one of the first things that people noticed is that they are the best gift ever. Not only do people of all ages love having a cookie blanket that looks like their favorite food, but they also appeal to people from all different walks of life. You'll see these soft covers everywhere from dorm rooms to hospitals to local parks.

In fact, the recent online trend has been showing them to be popping up in offices as the perfect go-to gift for that coworker that you have no idea what to give them. If you see them eating doughnuts every morning, then you can just bet that they'll smile when they unwrap a brightly colored iced doughnut blanket. It is like putting sprinkles on top of their special day.

Online polls and competitions have also been jumping onto this trend by encouraging people to vote by wrapping themselves in their favorite food blanket. Are you a cookie lover, or do you really prefer pie? The answer is as easy as climbing into your blanket and posting a pic for all of your friends to see.

The concept behind the blankets also lends itself well to being an excellent gift idea. The blankets are just wacky enough to invoke the recipient's sense of humor, and the generous giver can relax and know that the people on their gift list will actually use it. Blankets are versatile and a universally acceptable gift that everyone likes to receive.

One of the main reasons why this blanket trend is taking the internet by storm is that they are actually just as comfortable and easy to care for as they are fun to look at. In fact, washing your new wacky pizza blanket is literally as easy as pie.

The real deal food blankets are made from two soft layers of microfiber and polyester fabric that you get to climb inside for a cozy moment or more. You can also relax if your blanket gets dirty. Just throw it in the washer on cold and dry it on low with the rest of your laundry. It'll come out looking brand new every time.

Shopping for the right gift blanket to give your friend might make you a little hungry. These blankets come with realistic designs printed on the front that look exactly like those treats that everyone loves to eat. Just looking at a chocolate chip cookie blanket is all it takes to make you feel that cozy, warm feeling that you get when you see a tray being pulled out of the oven.

If you sometimes feel like you are out of the loop when it comes to internet trends, this is one that you can definitely get into. Grandparents can give their grandkids a pizza blanket that makes them look cool. College students can throw one of these blankets on the couch or their bed to show that they are up to date on the latest internet sensation. Whether you are 4 or 44, these blankets are what you need to show off your personal style.

Online trends tend to come and go, but this one looks like it is sticking around for a while. After all, the combination of food, warmth and snuggles just goes perfectly with a night spent relaxing with your friends watching movies or cuddled up on a camping trip. Either way, picking up one of these cool, new blankets helps you stay on trend, and they are affordable enough that you can even pick up a few to give to your friends.